About whistleblowing.

The SpeakUp whistleblowing platform helps your organisation detect internal wrongdoings early. Be in the know. Take action. Avoid things getting out of hand. People fear retribution. They are scared away by complex compliance box ticking. To lower thresholds, we've developed a fully anonymous and user-friendly way to report wrongdoings.

Our SpeakUp software solution provides the necessary tools to start listening to anonymous voices from within the organisation. That is of paramount importance for organisations to transition to a culture where people feel free to report wrongdoings.

Whistleblowing software, also known as anonymous reporting software or ethics reporting software, is a specialised tool or platform designed to facilitate the reporting and management of whistleblowing cases within organisations. It provides a secure and confidential channel for individuals to report instances of misconduct, fraud, or unethical behaviour.

Not having a whistleblowing tool in place can pose several risks to an organisation. Whistleblowing tools are essential mechanisms that allow employees, customers, or other stakeholders to report misconduct, unethical behaviour, or any violations within the company.

Without such a tool, the following risks may arise: undetected misconduct, lack of transparency, negative work culture, or reputational damage.
A well-implemented whistleblowing tool promotes a culture of ethics, transparency, and accountability within an organisation, reducing the risk of financial losses, legal repercussions, and reputational harm. It encourages employees and stakeholders to come forward with their concerns, enabling early detection and resolution of potential problems.


About our product.

Machine translation is a great tool, but human translations remain indispensable for dealing with sensitive topics and many languages. Unlike competing solutions, our translation process is an integral part of our Privacy & Security assurances.

In the SpeakUp process there are no call handlers and real time interpreters processing the data during the conversation. This can influence the accuracy of the data. In SpeakUp the exact text word-by-word is forwarded to the other end. No need for an extra complicating layer of interpretation.In the SpeakUp system, translation is an integral part of the process.

The message is transcribed and translated word-by-word. No summaries which can cause loss of information. Also, both the original language and also the translated text are forwarded. This transparency always allows review of the translation.

Yes, the SpeakUp system supports fully anonymous and confidential reporting.

It is possible to buy extra seats within the range of your package. The price for one extra user is € 400 per year.

SpeakUp® Essential - max 8 users
SpeakUp® Plus - max 15 users
SpeakUp® Premium- max 30 users

A channel consists of three reporting options: web, phone, and app. Logically, each channel has a unique URL for the web, organisation code for the phone, and QR code for the app. These are different ways in which a reporter can leave their messages through.

A Domain is similar to a vault. It is where Issues are stored. A Domain may receive Issues from its Channel(s), or from a User manually moving Issues into it. Users may be granted access to the Domain in order to see the Issues stored within the Domain. However, Users who are not part of the Domain can still be invited to specific Issues within the Domain. This does not give them access to all Issues within the Domain.

The EU Whistleblower Protection Directive encourages reporting through internal reporting channels before reporting externally, but this is not an obligation for the reporter. Keep in mind that speaking up is not easy. If you want your people to speak up about misconduct within the organisation, you need to build trust. Assess your communication materials and training program. Read our tips for effective communication about misconduct reporting and lowering the barrier to report internally here.
Assurances

Our Privacy & Security System is audited every quarter on the basis of ISAE3000 Type II. This means that tangible proof exists that we have fully integrated and effective procedures in place in our day-to-day operations. In other words, this level of assurance goes far beyond bi- or tri-annual ISO certifications.

Our Privacy & Security System is built according to internationally renowned standards. We are the only player in the market combining information security (ISO27001/ ISO27002) and privacy (ISO27701) standards.

Multi-Factor Authentication (also known as two-factor authentication, or 2FA) is an authentication method that uses, in addition to a username and password, one or more tools to validate a user's identity. Due to the sensitive information within SpeakUp we advise that you enable MFA to strengthen security.

SpeakUp enables you to be compliant in a complex field of privacy regulations, such as the GDPR, data retention guidelines, and data localisation requirements.

Encryption is crucial for protecting of the reporter's identity and company data. SpeakUp uses the highest level of encryption for your data at rest and in motion.

SpeakUp is a tool to help organisations to be compliant with the requirements of the European Whistleblower Protection Directive. SpeakUp complies with the requirements of the Directive for a secure and confidential internal reporting channel. Organisations also need to check whether their other internal reporting channels and follow-up procedures meet the minimum requirements of the Directive.
How to create a true speak up culture in your organisation?
Start listening to voices within your organisation is key. But how to organise this in a scaleable and global way? Download our whitepaper and discover what we've learned working in this realm the past 20 years.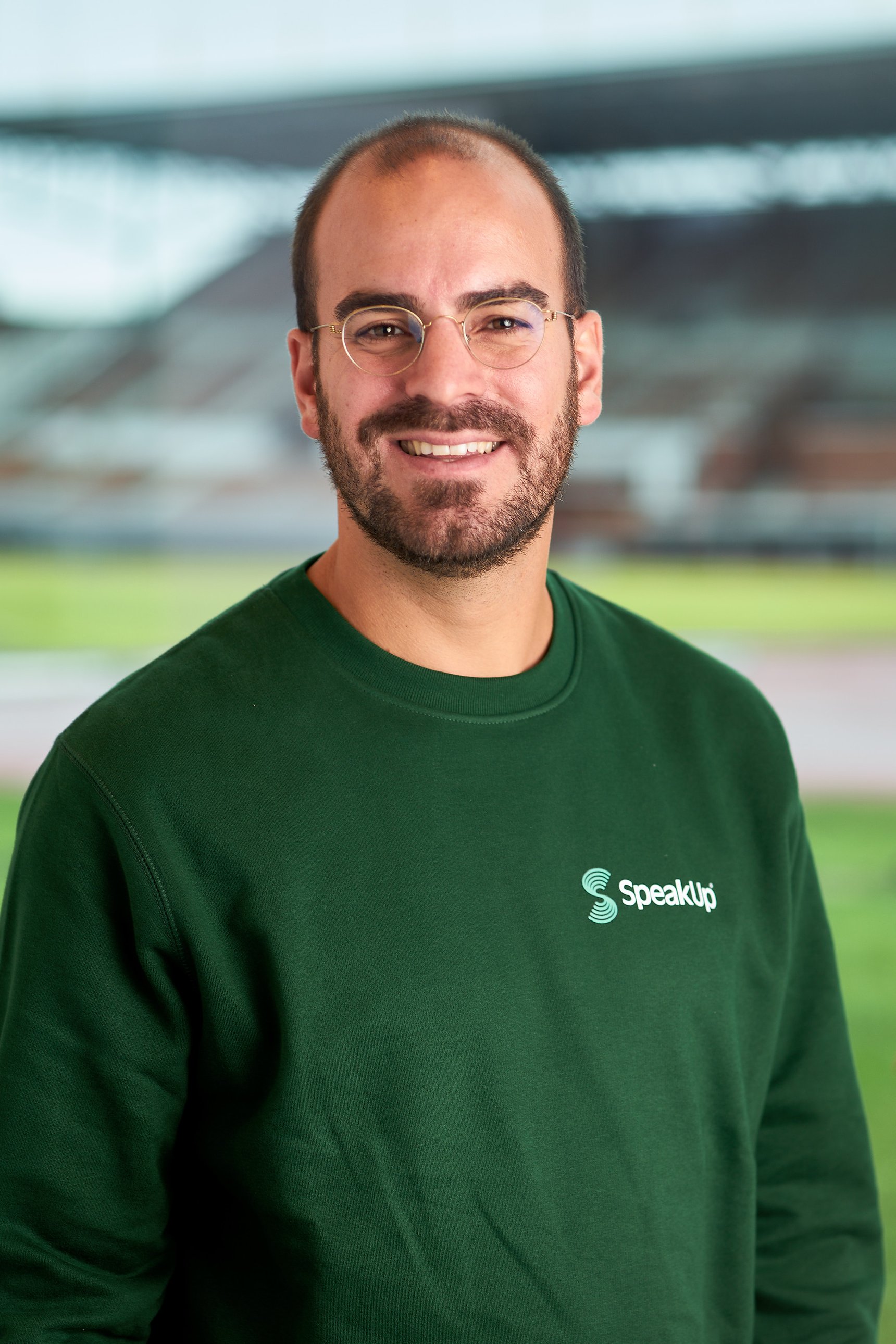 "Compliancy is essential. But it's also a non-motivator. With SpeakUp, ultimate usability lowering the threshold for people to voice their concerns is key."
Get to know our blog and knowledge resources.
Speak up Culture

The Whistleblowing Directive in Europe

Current status of the EU Whistleblowing Directive While the original deadline for the transposition of the EU Whistleblowing Directive was in December 2021, only one Member State managed to get there on time. Malta has had a whistleblowing law since 2013, which was quickly amended in 2021 to meet the provisions of the EU Directive.

Read more

Blog

The Culture Map to the rescue

Bring your cake and eat it, too. Today was one of those days where life effortlessly teaches a lesson at the office. A dear colleague was celebrating their birthday and brought two cakes for everyone to enjoy. This simple act triggered the following discussion: one side thought it was weird for the person to bring their own cake while the other thought it would have been weird, or even impolite, for them not to bring a cake on their birthday. You see, it is a common tradition in the Netherlands for a person celebrating their birthday to bring cake for everyone. This, however, felt odd to the international elements of the office. They are more accustomed to surprising loved ones with a birthday cake as a sign of thoughtfulness.

Read more

Blog

ISO37002: An overview

Even though ISO37002 was first published in 2021, it wasn't until a couple of years later that it started to attract interest. And just like other standards, it seems to be creating some confusion. We received a lot of questions from all sorts of organisations. How can we comply with ISO37002? Is SpeakUp® ISO37002 compliant? Can we get an ISO37002 certification? How does ISO37002 relate to the EU Whistleblower Protection Directive? Here is a summary of what you need to know.

Read more